GILBERT BAKER
1951 – 2017
CREATOR OF THE LBTG RAINBOW FLAG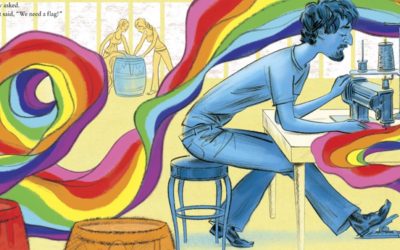 The new picture book "Pride: The Story of Harvey Milk and the Rainbow Flag, written by Rob Sanders and illustrated by Steven Salerno, teaches kids about the famed social activist Harvey Milk and the iconic gay-rights symbol created by Gilbert Baker. Newsweek has an interview with Sanders and a video about Gilbert's Rainbow Flag . Read Article.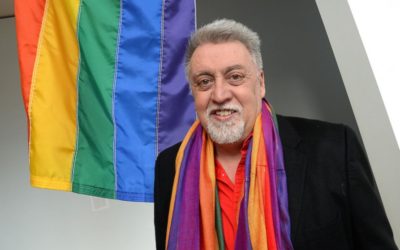 Gilbert's profound legacy, the Rainbow Flag, is proudly hanging in the Museum lobby, welcoming visitors from near and far. During the recent #ArtSpeaks program,  groups gathered underneath the flag to hear how it became part of the Museum's collection and to celebrate its enduring and powerful symbolism. More
To honor Gilbert Baker NewFest and NYC Pride wanted to give his iconic flag a voice. They partnered with Ogilvy to create "Gilbert", a free font inspired by the design language of his iconic Rainbow Flag. The Gilbert font ultimately lets everyone raise the Rainbow Flag with every letter they type. Learn more and download the font
PBS Segment on Gilbert Baker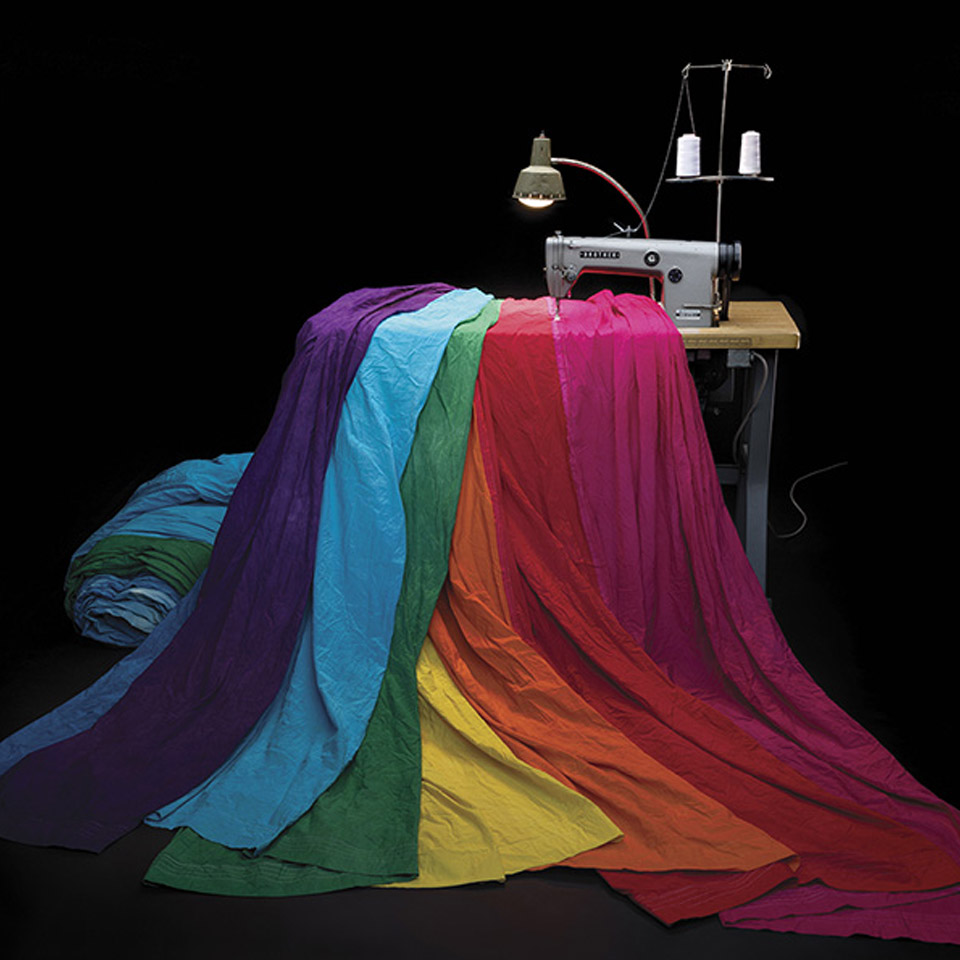 Gilbert Sewing 9-Color Flag
March 2017. Courtesy of Richard Ferrara.
Short Documentary on Gilbert Baker
"When it went up and the wind finally took it out of my hands, it blew my mind. I saw immediately how everyone around me owned the flag. I thought 'It's better than I ever dreamed.'" – GILBERT BAKER