The Gilbert Baker Foundation proudly presents the
Storyteller series
The Foundation wants to hear your story
In every country where the flag has flown, LGBTQ people have been inspired to break down their closet doors and fight for equal rights.
Tell us below how you have been personally transformed by the Rainbow Flag. We will share your story on our website.
I attended Parsons Senior High School, and was Student Council President. I never heard of its most famous graduate, Gilbert Baker. I was publicly outed at school by a classmate.  The incident forced me to leave my hometown to finish my senior year elsewhere.
I attempted suicide soon after, then decided to join the military to prove I was a man. After four years in the military, I attended the private, Catholic college St. John's University in Minnesota.  It was here I re-discovered my love of music and found a career as a jazz vocalist in Minneapolis. I became a member of the three-time Grammy Award-winning group the Sounds Of Blackness and won my first NAACP Image Award for my work with the group.  After twenty-two years in Minnesota, I moved to Los Angeles to work as the personal assistant for Morris Hayes, Prince's keyboardist and band leader of the New Power Generation.  
Two years later, my father passed away and I returned to Parsons to be with my mother and sisters. Thirty-one years after leaving I returned, but now I was fully gay. In honor of my father, who worked at City Hall, I decided to run for Commissioner/Mayor. I was surprisingly elected — the first openly gay person to hold the office.  
During my first year of a four-year term, I learned about my fellow Parsons classmate, Gilbert Baker, creator of the LGBTQ+ Rainbow Flag. I contacted Gilbert to let him know a gay man had been elected to run the town that both of us left due to stigma. 
Our phone talks became weekly. I invited Gilbert home to be honored in 2017 with the key to the city.  Some classmates began to organize a homecoming celebration for Gilbert — his first return to Parsons since he left in 1969.  A film festival in his name was also planned with Gilbert as keynote speaker. Everything was all set but Gilbert suddenly passed away weeks before the homecoming.
My name is Jaylene Quiles. I am a GLBTQI+ activist and historian from New Mexico. I am a trans, nonbinary gay human and I have always known who I was.
I own the first-ever openly queer business in New Mexico, I am the first nonbinary trans Pride director in the state, and the first director of the first Pride celebration in my hometown of Las Vegas, New Mexico, in 2019. The accomplishments I've made have been plenty, but the hatred against me and my community has also been plenty. 
As I stand up to homophobic and transphobic people, I am inspired by my dear friend, Gilbert Baker. He once told me, "If we can't use our voice now, what good is it?"
I first met Gilbert in 2009 at Pride. We held the AIDS quilt together and became very good friends. Knowing that Gilbert created the flag at the request of legendary San Francisco Supervisor Harvey Milk, I once asked him why he chose a rainbow design.  "Because the colors represented all of us," he said.
Gilbert told me that he was "a penniless historian." He is like other community pioneers  who are rarely acknowledged, like Sylvia Rivera and Marsha P Johnson. These historians have created history that made GLBTQI+ humans safe, visible, and to have a future. Our Pride Flag has inspired activism, a movement, leaders, love, strength — and most importantly, unity. If it wasn't for Gilbert Baker and his beautiful Pride Flag, many more of us would be dead. 
But many have taken advantage of our beloved flag and capitalized from it. Gilbert didn't want money, he didn't want fame. After Gilbert's flag became a global symbol, many other community flags were created. They are part of our evolving generation. But I feel there would be no other community flags without our original Pride Flag. To dismiss that historical fact jeopardizes our existence as GLBTQI+ humans, historians, leaders, activists, and survivors.
To those who think the Rainbow Flag is outdated or not inclusive, I ask you to get to know your community history better. Please, I ask with all my heart and soul, don't remove our flag. Let our first-ever historical Pride Flag fly free.
Unfortunately, I have never met Mr. Baker but after watching his interviews, it feels like I knew him. As a young gay man, I raise the Pride Flag to express myself and that is why I appreciate Baker's artistry and activism.
For me, he is more than just "the man who designed the Pride Flag", he is an icon and a legend. He created one beautiful symbol and encouraged diversity, solidarity, and love. His creation defines LGBTQ rights, activism, and pride. Knowing the flag that was used before 1978, Baker came with something that redefined what it means to be homosexual – He instilled pride and confidence in the LGBTQ community with his outstanding artistry and activism.
I will never get a chance to meet him but I got the chance to witness his legacy and impact. I will always love and appreciate him.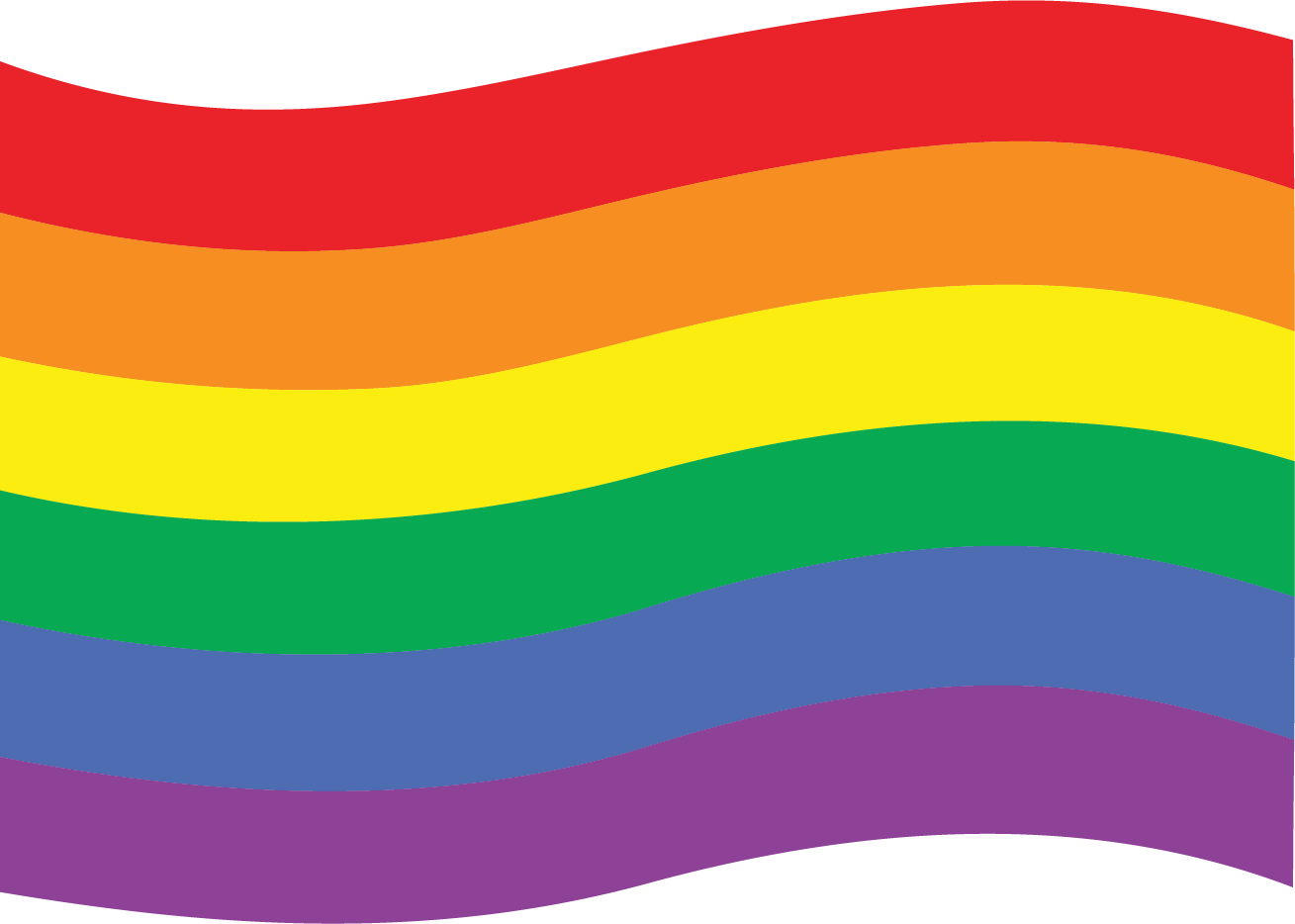 The Rainbow Flag always struck me as a symbol of beauty and diversity, evanescent yet durable as a symbol. While I was not a close friend of Gilbert's, I got to know him through social media where we were friends since 2008. His wit and good humor matched his enormous symbolic contribution to the fight for LGBTQ+ rights and freedom. His sudden death was a shock but he leaves behind a global legacy as we carry on our fight for our freedom. Long wave the Rainbow!
The last time I saw Gilbert was January 19, 2017, at a newsstand on Columbus Circle. Ever the vibrant provocateur, he was posing in striped pajamas he'd made to emulate garb of gay holocaust victims. The occasion was Trump's inauguration. Grateful for our serendipitous reunion, we hugged like it would be the last time. "I love you so much," he said, as he often sweetly did to friends. "I love you back. I want pajamas like those." After he died, I passed the same newsstand. The sky in front of me was a paler blue; the stars to be less bright.
It was probably 1979 or '80 when I was living in Brooklyn. I was called to the door by Jimmy, just back from Pride in San Francisco. Jimmy was eager to show me what he described as the "Gay National Flag." He was so excited, so full of pride and enthusiasm, he could barely stand still. The flag did for Jimmy what it has done for generations of young and old alike: It has served as a beacon in public gatherings, a source of inspiration for LGBTQ people, and a banner of support for allies to convey their commitment to equality.  Some time later, I came to know Gilbert Baker. The more I got to know Gilbert, the more that it was clear that his Rainbow Flag achieved his deepest and dearest aspirations.
In 1985, New York City Pride, aka Heritage of Pride, took over the pride march and rally. Our challenge: How do you get 200+ different groups to march together? The answer was to unify them under the Rainbow Flag. HOP was key in bringing the Rainbow Flag to NYC, at a time when the movement was more focused on the pink triangle iconography. We added rainbow balloon arches over Columbus Circle. We festooned Fifth Avenue and Christopher Street with Rainbow Flags. Long before the '93 March on Washington, HOP used the rainbow image to help bring an overall vision and message to the pride march. 
After the Prop. 8 defeat in 2008, I came out of activist retirement to help organize pro-marriage protests in New York. Gilbert, who'd recently moved to the city, also started showing up at our actions with custom-made banners. They were huge — 4 feet high,  and wide enough to span a Manhattan avenue — because Gilbert knew how to create visuals that TV cameras couldn't miss. That's me in the photo in front of one of Gilbert's banners, "NEW YORK LOVES GAY MARRIAGE," for our protest at the city's Marriage License Bureau on Valentine's Day 2009.
In 2004, I was part of the 25th anniversary Key West "Sea to Sea" Rainbow Flag celebration. Over four months, Gilbert created a 6,700-foot-long by 16-foot-wide 8-color flag. It was built in 25-foot sections!  The flag had to be unfurled from the truck in the background and was carried by 2,200 volunteers across Duvall Street from the Gulf to the Atlantic. This photo includes Guy Allred, Scott Seitz, Gilbert Baker. Pieces of the flag were later shipped now to 120 Pride Organizations globally. These sections have been included in Marriage Equality marches and so many more. I have never seen something bring people to tears of joy as much as this flag has done for the world. Thank you Gilbert. We miss you.
I could deny him nothing. Gilbert would call me to invite me to an action he was passionate about. I knew I was going to do whatever he was asking: the Russian Embassy to protest Putin's atrocities, Federal Buildings for infractions against LGBT existence, etc. Just before the Windsor marriage case was heard, Gilbert called. "Can you do m a favor?" This time, I took a giant blue banner to DC for the rally! It was HEAVY and took 30 PEOPLE to hold it! I got it there and it was in every article about that rally!!! Of course, it was. I miss you, Gilbert.
I met Gilbert Baker at the book party for my first novel, A Really Nice Prom Mess (Simon & Schuster) in June 2005. We decided to throw a prom-style event to celebrate the release and Gilbert showed up in his best, glittery finery. It was my first time meeting him and, for such an important historic figure, I was struck by how charming, funny and friendly he was— i.e. the perfect prom date! It was a huge highlight of this magical night to have the creator of the Rainbow Flag attend. 
 
Gilbert was a passionate advocate for LGBT+ rights – and for other human rights too. We shared a picket line in San Diego in 2008, outside the Manchester Grand Hyatt hotel. It was a joint LGBT+ and labor union protest against the owner's funding of anti-gay lobby groups and the hotel's low wages and poor working conditions for employees. Gilbert's Rainbow Flag flew proudly alongside the union banners in solidarity. Gilbert believed that human rights are universal and indivisible. His ideals and politics motivated him to stand alongside all downtrodden people — and I was proud to stand alongside him.
When I first met Gilbert and started to talk with him, I remember thinking that the Rainbow Flag flowed from him as naturally as his infectious warmth. The rainbow was always within him, and the colors and meanings they would come to represent in the outside world are brilliant reflections of Gilbert's soul.  He was born with it. He never claimed ownership to this iconic symbol because how can you own something that you are born with and did not acquire? It's like holding a moonbeam in your hand. The colors and the meanings just shine from his soul, as priceless and altruistic as my dear, departed friend.  I miss him and his gifts.
Gilbert and I became family years earlier when we met after his move to N.Y.C. and months before his mile-long Rainbow Flag would be unfurled at the Stonewall 25 Anniversary Celebration. We met in his new and evolving "Raise the Rainbow" sewing workshop on West 16 Street. I stopped by to volunteer my services and simply offer another pair of hands on a day of a snowstorm. I stayed long into the excitement of that last weekend in June!  
I am proud to have been a part of this history and grateful to have met my dear, dear friend Gilbert. I knew the colorful celebrity and activist Gilbert — but also and equally wonderful, the quiet and very gentle person who I was most close to. Gilbert, peace, dear brother.