To Educate and Inspire
In 2022, the Gilbert Baker Foundation will be staging exciting new events aimed at educating and inspiring future generations about the LGBTQ Rainbow Flag.

The Rainbow Flag is the most universally recognized LGBTQ+ symbol in the world.
In the 44 years since it was created by artist-activist Gilbert Baker, the Rainbow Flag has inspired millions to break down closet doors and fight for full equality. Since Baker's passing in 2017, The Gilbert Baker Foundation has worked tirelessly to carry on this mission at home and abroad. Please consider making a donation to help us carry on our work on  upcoming projects :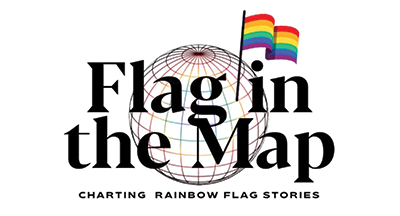 FLAG IN THE MAP
The Gilbert Baker Foundation has partnered with England's ReportOUT on 'Flag in the Map,' an exciting new educational project that will document people flying their Pride flags, however they are able, in all parts of the world. We have already collected submissions from a digital open call in Fall of 2021. Fundraising will be used to
Transform these images into a book
Hold  two launch exhibitions in both the U.K. and USA, for Pride Month in 2022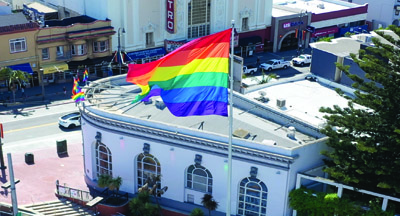 LANDMARKING HARVEY MILK PLAZA
The Gilbert Baker Foundation has initiated the process of landmarking the historic Rainbow Flag at Harvey Milk Plaza in San Francisco, the only surviving permanent Gilbert Baker art installation in the world. Landmarking this glorious symbol will guarantee that the Rainbow Flag will be flying forever 24 hours a day, 365 days a year in the heart of the city where it was created!
"The rainbow flag is a beacon of hope to the world, for those ready to  liberate themselves from the darkness of the closet and step into the light of freedom"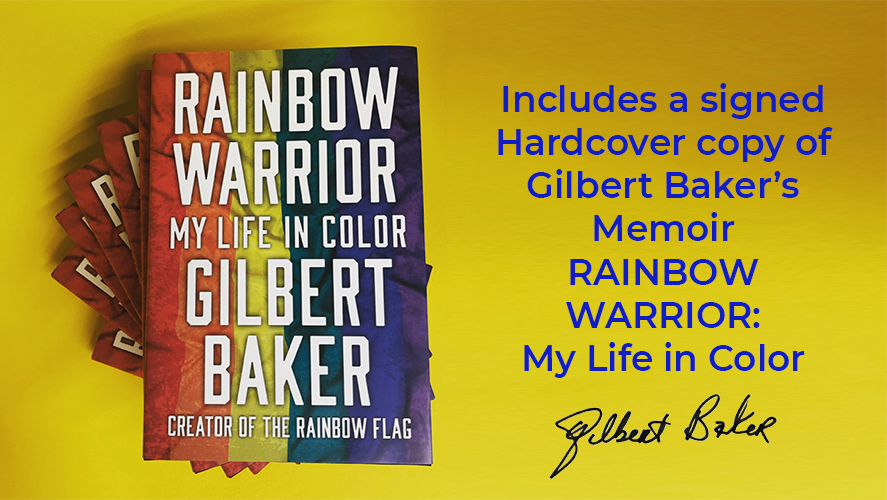 Signed Memoir
A hardcover copy of Gilbert Baker's memoir published in 2018 with a forward by Dustin Lance Black.  Signed with  commemorative bookmark.  (List price: $26.99).
DELIVERY DATE: April 2022
DONATE $200 OR MORE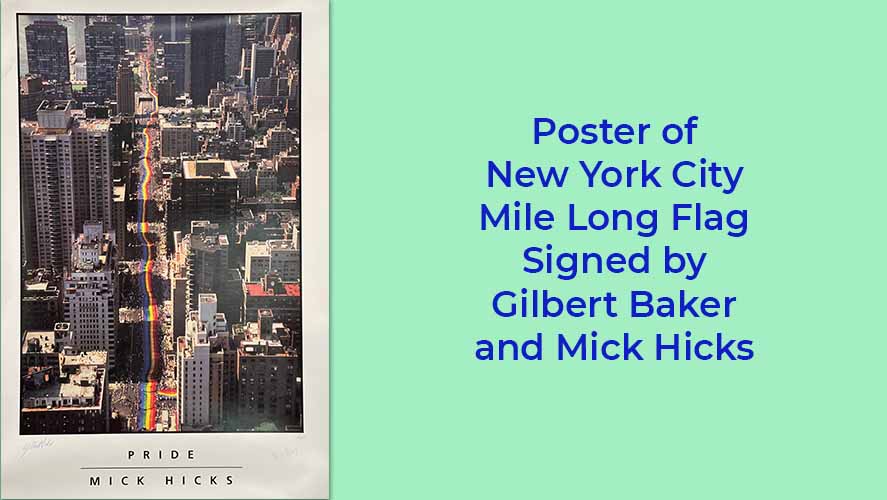 Signed Posters
Limited edition poster of the world record, mile-long Rainbow Flag created by Gilbert Baker for the 1994 Stonewall 25 celebration in New York City. Signed by both Mick Hicks and Gilbert Baker. 6 Posters Available 
DONATE $600 or More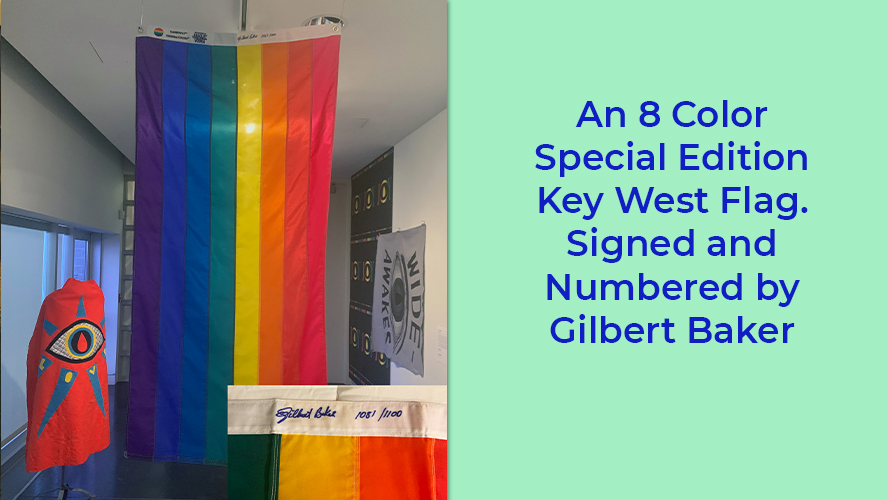 Signed Key West Flag
Gilbert partnered with ABSOLUT vodka to create a limited number of signed and numbered 72' x 36' 8-color nylon flags to commemorate the "Sea to Sea' 1.5 mile long flag in Key West that broke his one world record. Signed and numbered by Gilbert.
Limited Availability
DONATE $5,000 OR MORE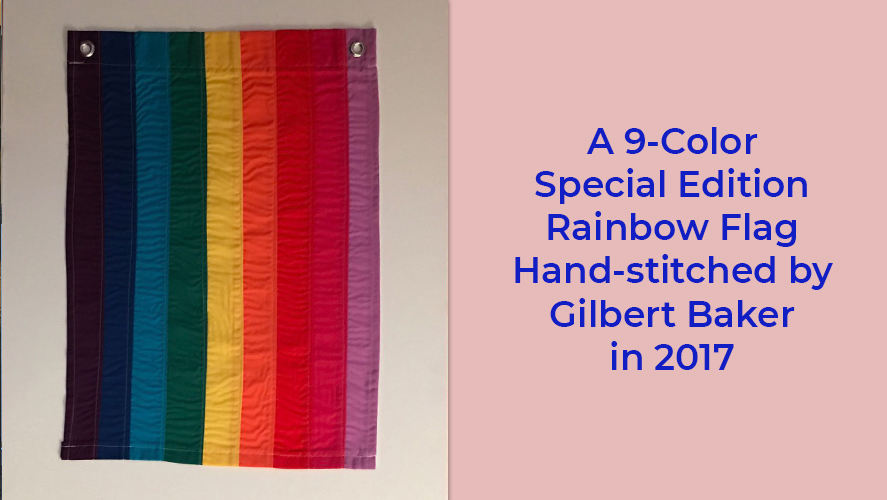 Hand Stitched 9-Color Flag
These are the last flags created by Gilbert Baker in the weeks before he passed away in March of 2017. These cotton, hand sewn flags measure @ 20" x 15.". Baker created only 60 of these incredible works of art – includes a certificate of authenticity.
1 Available
DONATE $20,000 or More
Our hearts go out to the family of 66-year-old Laura Ann Carleton This is truly a tragedy. So unnecessary. Carleton was a spirited ally. She did not identify as LGBTQ+ but "spent her time helping and advocating for everyone in the community."Our hearts go out to the...