Flag in the Map
charting rainbow flag stories
WINNER!
2023  GOLD Anthem Award for 'Global Awareness Campaign'.
About the Project
Flag in the Map is a growing collection of photographs and stories that reaffirms the universal power of the Rainbow Flag to inspire LGBTQ+ people – especially in countries where their everyday existence is threatened.
A collaboration between the Gilbert Baker Foundation and ReportOUT, Flag in the Map was launched in October 2020. The two organizations put out an open call across the world, asking for submissions of photos of people flying their Pride Flags. The resulting images came in from scores of countries and were curated for an emotionally powerful book.
The Exhibitions
A selection of photographs was also mounted for an impressive public exhibition. As of this date, six exhibitions have been launched in the U.K. and USA. Two were held in New York, including a summer-long outdoor exhibition at Stonewall National Park.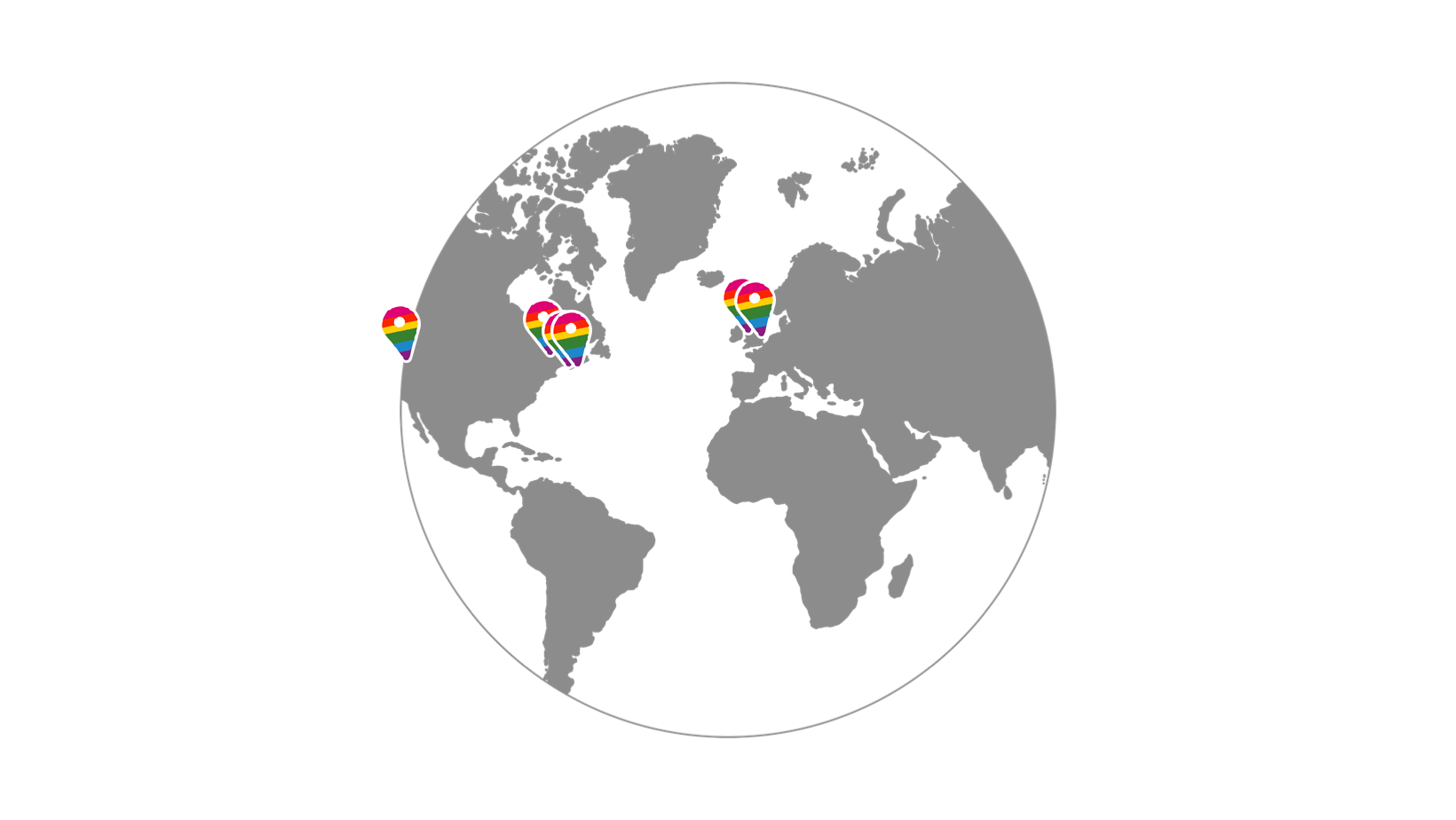 Get Involved
Flag in the Map is a powerful reminder of the power of the LGBTQ+ community globally at a time where our opponents try to undermine our equal rights. 
Imagine how an exhibition of Flag in the map can revitalize and inspire your community. Consider hosting a Flag in the Map event and exhibition in your town or city. Ask us how.