Flag in the Map
Follow these steps to submit to the Flag in the Map project. 
Start by taking a photograph of the Pride Flag
Be creative and inventive! Send us your favorite Rainbow Flag photo or take a new photograph using either your camera or your phone. We cannot accept videos. We accept any version of the Pride flag as being relevant. High res/large file photographs in portrait format preferred!
​
Complete our short case study and submit your photograph
What name would you like to go by? (This does not have to be real name)
what country are you from? (We only need the country, not a town or city)
Why did you choose this photograph in particular?
What does the Pride flag mean for you?

​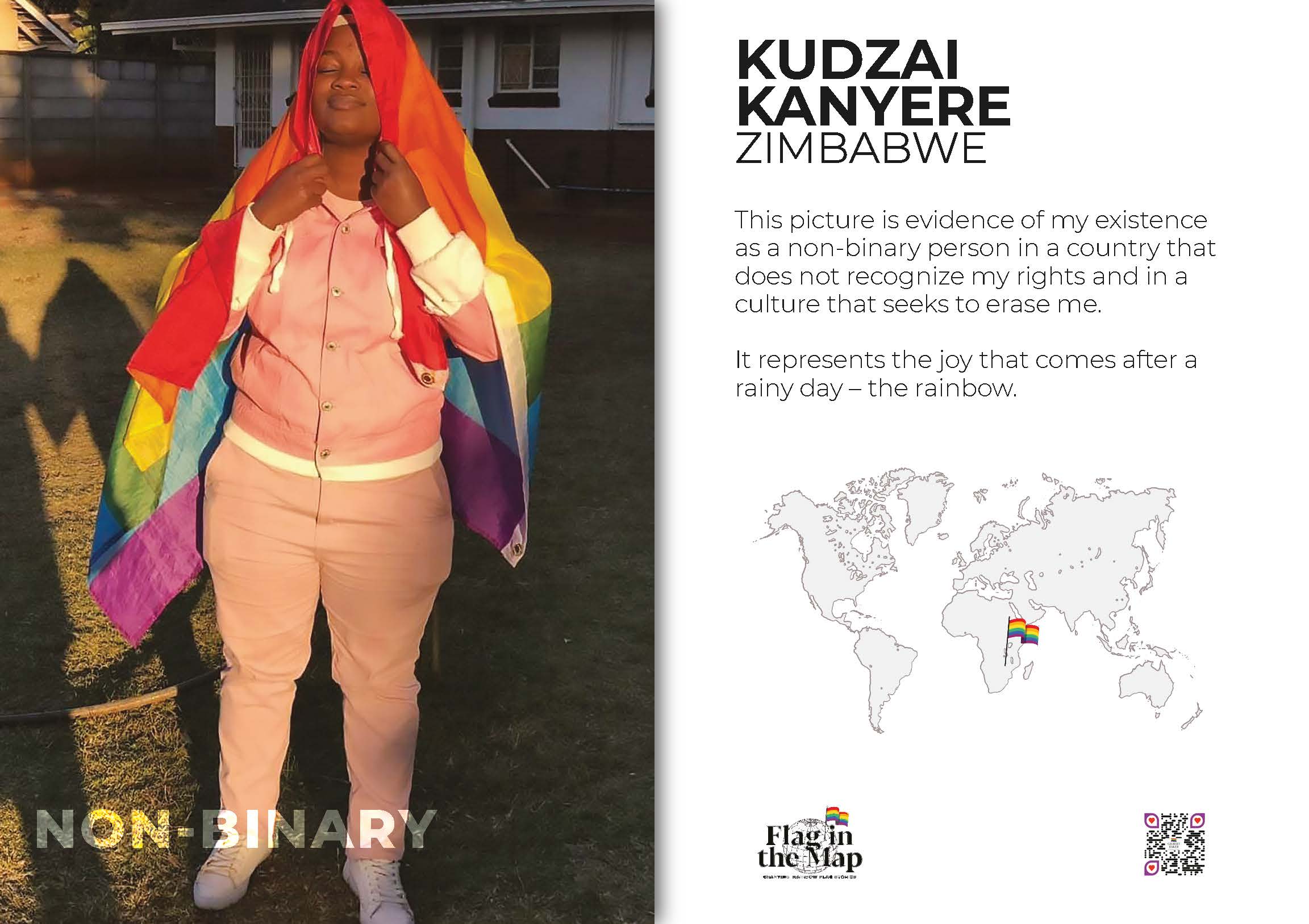 Your Safety
We must stress the safety aspects of taking part in this project, especially if you live in a hostile environment. Do not submit if you feel that this will put you at risk of harm or danger. You do not have to give your real name. You do not have to appear in the photograph at all and instead can make it about the flag. If you do want to appear in the photograph, but where you are is not safe, you can remove your face or identifying features from the photograph (or we can). If you can submit your face and feel okay to do this, please still keep an awareness of your own safety.
If you do submit, change your mind and then wish to remove your photograph and case study submission before we publish the book, please contact us before the end of February 2022, at: [email protected]
Want to know more?
We invite you to read our interview with Aaron Casserly Stewart, a Director of the Gilbert Baker Foundation, to find out more about our exciting partnership and of Gilbert Baker's original vision.
Consent
By submitting, you are giving ReportOUT and the Gilbert Baker Foundation, permission to use your photograph and case study for our planned book and exhibition. This also gives both organisations permission to use the photograph and case study digitally on our websites and social media, or any other way in which both organisations deem fit and appropriate to use to present them